A guide to investing in the Cyprus property market
Wednesday 28th February 2018

Written by Mark Burns, Hopwood House
Having experienced years of falling house prices and a struggling economy, Cyprus is now witnessing a market that is stabilising and an economy that is constantly improving as time goes by.
Last year saw property prices increase in Q1, having seen year on year prices slip in each of the four quarters in 2016.
Demand for property in Cyprus has also seen a significant rise, meaning that the property market is certainly on the rise and could pose as an attractive investment opportunity for all kinds of investors.
Rental income tax in Cyprus
Cyprus currently operates rental income tax at a fairly low rate, with any income exceeding the 19,500 Euros mark being taxed at progressive rates, and any income-generating expenses are fully deductable from the gross income.
Capital gains tax is set at 20% of the sale price, although if the property was owner-occupied for five years before the sale of the property then there is an exemption of 85,430 Euros.
A plus point where the Cyprus property market is concerned is the fact that they currently don't have any form of inheritance tax in place, meaning that any property through inheritance would not be subject to tax.
Rental yields in Cyprus
A combination of inexpensive property and decent rental returns is very attractive to potential investors, and means that they are able to achieve good returns from a minimal initial expense.
Although Cyprus has not traditionally been a place associated with being a good place to be a landlord, it has improved in recent years. Rental returns have remained consistent even when other countries have seen a dip, and this further supports the idea that Cyprus is a good place to invest.
With lower property prices and steady rental income, Cyprus may well rise to the top of the list where investors are concerned, especially with the potential for property prices to increase, bringing added value to the investment through capital gains.
High transaction costs
Transaction costs associated with Cyprus property can often be rather high, with average rates of 7.5% to 16%, depending on the purchase price of the property. These costs are split between the buyer and seller; however the buyer does pay a higher proportion than the seller.
The transfer tax rate also varies depending on the price of the property, with a range of approximately 3% to 8%. If the property that is purchased is in joint names, the value of the property would be halved for transfer tax purposes, meaning that the fees will be much lower.
The economic state of Cyprus
The Cyprus economy grew by a strong 2.8% in 2016, with further increases within 2017, supported by a big demand domestically.
With the economy expected to see another increase of more than 2% in 2018, it is a good time to look back at the bleak nature of the economy in recent years.
With several big depressions to the country's economy prior to 2015, the country truly was in a difficult state, seeing several depressions of more than 2%, and even as high as nearly 6%.
In 2015, the economy experienced a slight recovery, with growth of 1.7%, providing hope that the country would begin to recover more significantly. This has indeed been the case, with the economy on the rise in more ways than one.
Firstly, the public budget surplus was 0.4% in 2016, presenting itself as much better viewing than the 8.9% surplus recorded in 2014.
As well as this, public debt is expected to decline in the coming years, despite still remaining high.
Finally, in June 2017, unemployment was down to 10.8% from 11% in May 2017, as well as being down from 12.9% in June 2016.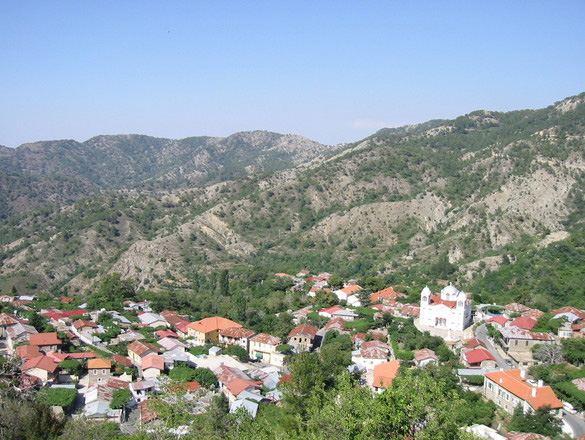 comments powered by

Disqus
Feedback:
If you have any questions or suggestions about this article or our news section, please do not hesitate to contact us.
Editorial Contact Details
-
Conor Shilling
conor.shilling@angelsmedia.co.uk
0845 672 6000
Related News Stories
Most Read News Stories