Cyprus Golden Visa scheme attracting foreign interest
Monday 3rd July 2017

Written by Roy Weatherby, The Overseas Investor
Through 2016, the Cypriot property market quietly made headway as it looked to leave the financial crisis behind. The crisis caused problems for the banks, those who owned properties and overseas investors looking to purchase a property there. However, things are starting to turn around and the country is looking like a great place to invest.
The country has ties with the UK and English is still a popular language there, while the legal system mimics that of the UK and they even share the same side of the road as us when we are behind the wheel. The weather is stunning and with it being in relative close-proximity to the UK, it is no surprise that many British ex-pats choose to live there.
It has become one of the more popular countries for Brits to retire to and it feels very much like home for many and Brexit has not put people off from buying there. Investors are no looking to benefit from the cheaper properties with Paphos remaining a popular resort for those buyers looking to spend between 200,000-300,000 Euros. For this kind of money, they can purchase a three-bedroom villa that comes equipped with a pool.
The drop in the value of the pound has seen some sellers moving quickly although they will be open to negotiation but there are many buyers who are looking to move to a smaller property, which means that these transactions are completed in the Euro Currency.
Mortgage rates are not the best in Cyprus which means a large number of buyers pay cash. However, the reduction in transfer taxes of 50% is likely to be extended for another 12 months in an attempt to keep interest from overseas investors high. Many areas have seen a lot of activity such as Larnaca and other areas are undergoing regeneration in order to increase demand, interest and activity.
However, much of the interest and growth in the property market has been down to the Golden Visa Scheme. The program has encouraged people to purchase property in Cyprus and now 25% of the Cyprus gross domestic product is made up from cash that comes from the program. In fact, the program has performed better than the same program seen in Greece. Russian buyers have been very active in the real estate market in Cyprus along with other buyers and that is why the Golden Visa Program has been hailed as the saviour of the Cyprus real estate market following a period where the banking crisis almost saw the country collapse.
There have been around 2,000 passports handed out to foreign nationals who reside from those countries outside of the EU, many of which are Russian nationals. This increase in the number of Russians purchasing property in Cyprus has been put down to improved diplomatic relationships between both of the countries but the Government in Cyprus has also removed a lot of the bureaucracy that surrounds purchasing a property and that has made investing a lot easier for overseas buyers.
For more information or to browse a range of Cyprus properties, please contact Hopwood House.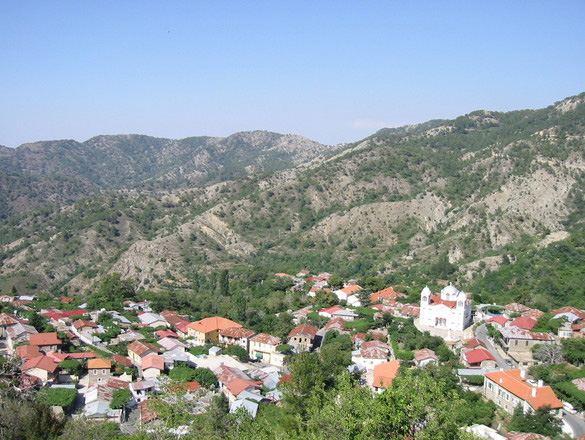 comments powered by

Disqus
Feedback:
If you have any questions or suggestions about this article or our news section, please do not hesitate to contact us.
Editorial Contact Details
-
Conor Shilling
conor.shilling@angelsmedia.co.uk
0845 672 6000
Related News Stories
Most Read News Stories