Cyprus property price rises being driven by overseas investment
Friday 29th September 2017

Written by Roy Weatherby, The Overseas Investor
Whilst Cyprus might seem like the perfect holiday destination, it is also proving popular with property investors, who have seen prices on the island rise significantly over the last 12 months.
The first quarter of the year has shown increases that fit with the growth experienced in the last year. Cypriot apartment prices have risen by 1.3% whilst a house in Cyprus is now 2.3% more expensive than it was in the previous quarter.
Where are prices rising?
A recent report has identified a strengthening economy as a large influencing factor in the property price rises. The Cypriot economy is showing more signs of stability, and as the banking system improves, so does access to mortgages. Whilst unemployment remains high, the number of local buyers also seems to be increasing.
The whole country has seen annual price rises, with the most significant increases in areas such as Limassol, Nicosia and Larnaca. Smaller annual rises have been seen in Paphos and Paralimni.
The largest quarterly property price rises were found in Lanarca, which saw apartment prices increase by 4.6% and house prices grew by 2.8%. Holiday homes in the area also saw growth of between 1.3% and 1.7%. The highest rise in apartment prices was the 2.9% recorded in Limassol, and house price increases were at their greatest in Paralimni which had figures of 2.1%.
A rise in house prices often also means a rise in rental prices, and Cyprus did indeed see a 2.5% growth in rental values for apartments and 2.6% for houses on a quarterly basis, and 5.5% and 9.6% annually.
Overseas buyers
The increase in traction in the Cypriot property market does not just come from local sources, as the numbers of overseas buyers are up by 31% compared with July 2016. These overseas purchases can be seen across the island, but the biggest rise of 263% is in Famagusta, followed by 88% in Nicosia, 28% in Larnaca, 17% in Limassol and 15% in Paphos.
It is believed that this increase in sales was largely due to the Government incentives on offer which has attracted buyers from China, Russia, India and the United Arab Emirates, and this was supported by the availability of cheap debt funding. The Government citizenship programme has proved to be a massive draw thanks to its property tax incentives and have brought buyers back in droves after a difficult period which started in 2010.
The Central Bank of Cyprus have not recorded an annual home price increase in seven years, but in 2017 even they are showing an increase of 0.3% quarterly and 0.2% annually.
All of this evidence clearly shows that the residential property market is on the mend, with Nicosia, Limassol and Famagusta experiencing increases, however, there were falls in Larnaca and Paphos.
Year on year, Limassol also grew, but other areas such as Famagusta, Paphos, Larnaca and Nicosia fell. The report suggests that whilst annually prices appear negative, the decline is slowing down, and annual price rises are on the horizon.
For more information or to browse a range of Cypus properties, please contact Hopwood House
.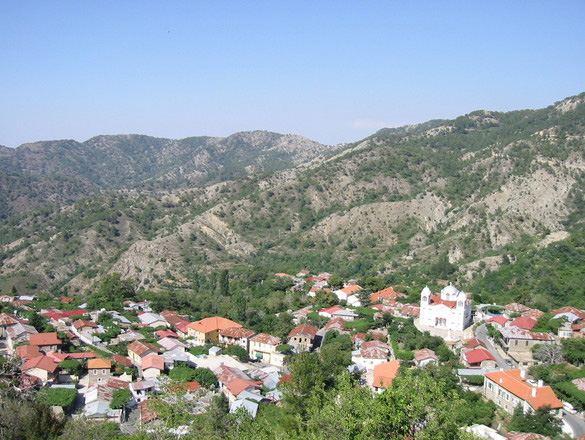 comments powered by

Disqus
Feedback:
If you have any questions or suggestions about this article or our news section, please do not hesitate to contact us.
Editorial Contact Details
-
Conor Shilling
conor.shilling@angelsmedia.co.uk
0845 672 6000
Related News Stories
Most Read News Stories