Dubai property market likely to see another slow year for residential property
Tuesday 1st May 2018

Written by Mark Burns, Hopwood House
The year of 2017 saw Dubai's residential property market dwindle, and this year is likely to be much the same, according to new housing market analysis. Various aspects of the residential market didn't perform to the level that was maybe anticipated, with prices and rents falling, causing the residential property market in Dubai to be slow.
The report suggests that prices of villas in Dubai fell by 3.3% in Q4 of 2017, with average quarterly decreases to rental rates and sales prices of 3% and 2%. Apartment rental income rates also saw a steady decrease throughout 2017, with drops of between 2% and 4% on average per quarter, with sales prices seeing drops of up to 4% quarter by quarter.
New project launches and completions
The report suggests that a large amount of new project launches in 2016 and 2017 contributed to the steady decline in rental rates and sales prices. In 2017, there was a big increase to the number of new project launches, with a focus on smaller units that offer prices at a lower point, combined with a number of incentives, such as lower commissions, decreased down payments, payment plans and guaranteed returns. As a result of this, first time buyers and end users increased, leading to an increase of off-plan sales outperforming secondary property transactions. The report suggests that this may be due to the difficulty of buying as a result of the excessive loan-to-value ratios that are set by the UAE Central Banks
Project completions have also seen an increase, which provides tenants with more flexibility by making use of a greater pool of choice, as well as competitive rates that allow them to move to a new property, or at least renegotiate any current deals. Although project launches are expected to reduce throughout 2018, a similar trend to the way new projects impacted the market is likely to continue.
The future of the Dubai residential market
The analysis suggests that property prices and rental income rates are likely to continue to suffer in 2018, with a large amount of supply likely to have a significant on the rental rates in particular. The report also highlights that investors will try to combat this by placing a larger focus on the price of properties, rather than considering the price per square foot of properties, in order to increase interest.
The UAE Central Bank are widely being encouraged to make changes in order for the sales activity in the residential property sector to increase, with the high LTV ratios posing a problem to many people looking to buy a property. There are calls for this to be more relaxed, making home ownership an easier and essentially more likely prospect for people, both locally and overseas.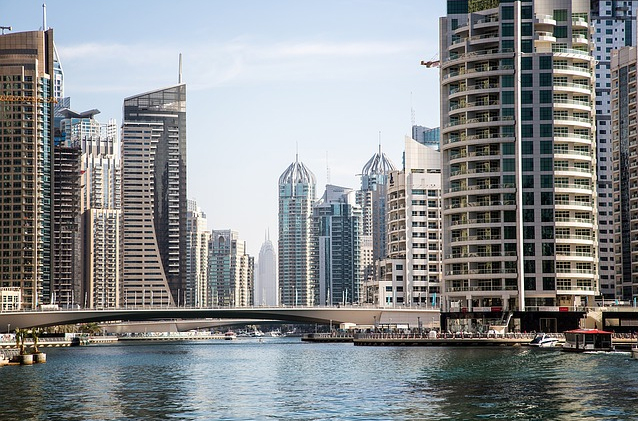 comments powered by

Disqus
Feedback:
If you have any questions or suggestions about this article or our news section, please do not hesitate to contact us.
Editorial Contact Details
-
Conor Shilling
conor.shilling@angelsmedia.co.uk
0845 672 6000
Related News Stories
Most Read News Stories