Egyptian investors buying up domestic properties
Monday 3rd October 2016

Written by Roy Weatherby, The Overseas Investor
The Egyptian economy as a whole is, bluntly, not in the finest fettle right now. Ever since the 2011 uprising against former President Hosni Mubarak, the country's economy has been in difficulty and so far the current government's commitment to revitalising the economy has not managed to achieve a full-blown recovery.
That being said, the economic situation in Egypt is a little more complex than some people realise. The country's property market is actually in a rather different place from the rest of the economy right now. In fact, property in Egypt is doing quite well, with many domestic investors deciding it is the best and safest place to put their money.
The Egyptian property market undoubtedly faces the same adverse situation that is holding back other sectors right now. Since the 2011 uprising, the value of the country's currency has tumbled. This factor and concerns over the stability of the political situation have conspired to keep many international businesses away from the country.
Those same concerns over political stability, in combination with the crashing of a Russian plane, have caused a drastic drop in the number of tourists visiting the country. Considering the huge role that tourism previously played in Egypt's economy, fuelled by both the hot climate and rich history of the country, this has definitely been a problem.
However, property is also subject to some factors and influences of its own which are going a long way to counteract this situation. Most significantly, Egypt's population is growing fast, and the supply of properties is just not able to keep up. This means there is heavy demand, and where there is demand there is generally a worthwhile market.
As such, development activity is proceeding at a respectable pace and prices have been rising steadily over the past few years. Demand is coming not just from people looking for a place to live, but from Egyptians who have decided that property is the best place to put their savings. With the Egyptian pound devalued and still falling, many feel that, with the market relatively healthy, tying their money up in property is better than keeping it in cash.
With property doing much better than any other area of the economy, many others simply choose property as their preferred investment strategy simply because it offers the best returns with the lowest level of risk.
Indeed, Egyptian property seems to be more popular with domestic investors than it has been in seemingly better economic times. Data from the country's Housing Ministry shows that £6.58 million (in Egyptian pounds) was poured into the Egyptian property market by the public and private sectors in the financial year that ended in June 2005. In the year ending June 2015, public and private investment in Egyptian property reached an impressive total of £47.5 billion.
As well as showing that, despite the wider economic situation, property in Egypt is still perceived as a worthwhile investment, this situation provides further insight into the nature of the current international housing boom. While the boom is in some ways centred on Europe, the situation in Egypt and other notable markets such as Brazil and India show that its reach stretches much further.
For more information on investing in Egypt, please contact
Hopwood House
.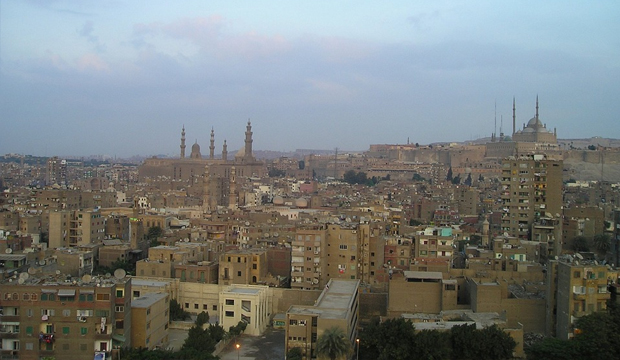 comments powered by

Disqus
Feedback:
If you have any questions or suggestions about this article or our news section, please do not hesitate to contact us.
Editorial Contact Details
-
Conor Shilling
conor.shilling@angelsmedia.co.uk
0845 672 6000
Related News Stories
Most Read News Stories