Explained: Upcoming property tax changes in Cyprus
Wednesday 31st January 2018

Written by Mark Burns, Hopwood House
Cyprus is an attractive area for property investors at the moment, and it is not just for the sun and sea.
However, Cyprus is currently experiencing some changes in its tax system that investors will need to be aware of...
VAT
The government in Cyprus has brought in a raft of changes to their tax system including the imposition of VAT in certain areas. This is most notably found on the sale of undeveloped land intended for the construction of buildings. The VAT payable on the acquisition or construction of a property which is intended to be the buyer's main residence has also changed.
VAT on property in Cyprus is currently charged at a rate of 19% on the first purchase of a property and on the sale on undeveloped building land. There is also a reduced rate of 5% VAT on the first 500 square metres of the purchase of a buyer's primary residence if it is to be used as such for a period of ten years. The 19% VAT rate is then applied to the remaining square metres.
Capital Gains Tax
The dread of most investors is Capital Gains Tax, which in Cyprus is payable at 20%, and the acquisition cost is adjusted for inflation. Expenses associated with the purchase or sale of the property, such as interest costs, transfer fees and legal fees may also be deducted. There is further help when it comes to what is classed as an 'allowable expense', which includes capital additions, planning permission and property improvements.
It is worth remembering that some immovable property that was purchased between July 2015 and December 2016 will be exempt from Capital Gains Tax when it is sold further down the line.
Stamp Duty
If a property is worth less than €5,000 then there is no Stamp Duty to pay. For a property which sold for between €5,000 and €170,000 then there is a Stamp Duty of 0.15% and this increases to 0.2% for properties over €170,000. This is amount is currently capped at a maximum of €20,000.
Other Cypriot taxes
There are local property taxes in place in Cyprus which are based on the value of the property and are payable to Communities and Municipalities.
Property Transfer Fees are also in place, but they are not necessary if VAT was paid on the purchase price of the property. If the VAT was not paid on purchase, the Property Transfer Fees are reduced by 50%. This seems all well and good, however, if it is felt by the Land Registry that the price paid does not reflect the true market value of the property then it may be subject to the full Property Transfer Fees based on their assessment of its market value minus the price paid.
Cyprus is still a very appealing area for property investors, but it is important to understand the tax implications to make sure it remains a profitable option, and avoids you finding yourself with an unexpected tax bill.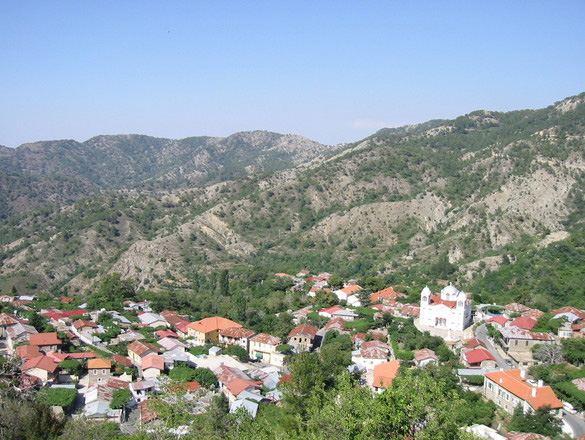 comments powered by

Disqus
Feedback:
If you have any questions or suggestions about this article or our news section, please do not hesitate to contact us.
Editorial Contact Details
-
Conor Shilling
conor.shilling@angelsmedia.co.uk
0845 672 6000
Related News Stories
Most Read News Stories