How will Italy's property market behave in 2017?
Monday 3rd July 2017

Written by Roy Weatherby, The Overseas Investor
Despite being half way through 2017, it's still possible to find the right property in Italy. There are many great opportunities available but what can you expect to see in 2017?
Prices decrease as the year goes on
The price of property will continue to decrease but at a slower rate than seen previously. In 2016, prices fell by an average of 1.4% with new properties experiencing a drop of 2.3%. Therefore, it is expected that properties will continue to drop in value right through to 2018 where they are expected to rise again.
This is ideal for those who want to purchase a property in Italy right now. The demand for property is on the rise for those who are looking to purchase their own home and those looking for a worthwhile investment.
Accessible Mortgages
Due to low mortgage rates, purchasing a home in Italy has become easier for many. Despite a possible increase in interest rates being just around the corner, these low interest mortgages have certainly helped those who require a loan. The reference rate, known as the Euribor determines variable rate mortgages is expected to remain the same for some time, however the Eurirs, which is linked to fixed-rate mortgages has started to rise.
Worldwide political situations have affected Italy
The many terrorist attacks that have taken place in recent years around the world have resulted in investors changing their plans with their interest being focussed on safer countries such as Italy. In fact British Investors are still showing a strong interest despite the uncertainty that surrounds Brexit and what the future holds. In fact, getting to Italy from the UK has been made even easier thanks to an increase in routes from the UK.
Where to invest in Italy in 2017
So, where are the best areas to invest in property in Italy? Is it the North or the South?
The south has always been popular with investors from all around the globe with the likes of Apulia showing just how quickly a destination can gather momentum when it comes to investment opportunities. The next up and coming area is expected to be Calabria where stunning homes can be bought surrounded by beautiful scenery and serene, golden beaches as well as plenty of sunshine that resembles something from paradise.
Property here is extremely affordable and could be classed as one of the most affordable places in Italy to purchase a property. The average price of a property here is around €1,000 per square metre and that will come with panoramic views across the resort of Scalea. What is best is the price, for example a two bedroom property here can be bought for as little as €20,000-€30,0000 which is as cheap as they come. This proves that 2017 is looking like the right time to purchase a property in Italy and what is even better is that property can be purchased in the beautiful south.
For more information or to browse a range of Italian property investments, please contact Hopwood House.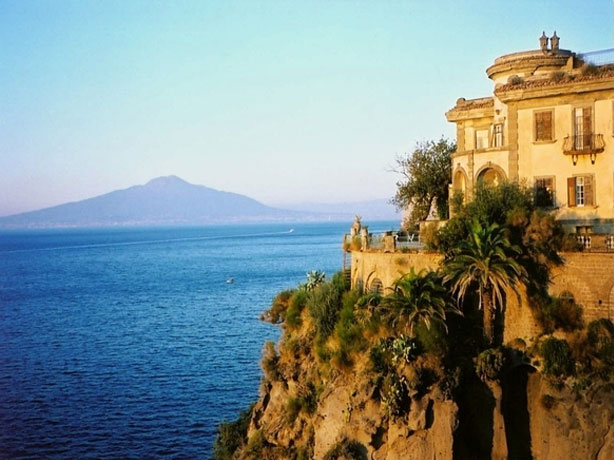 comments powered by

Disqus
Feedback:
If you have any questions or suggestions about this article or our news section, please do not hesitate to contact us.
Editorial Contact Details
-
Conor Shilling
conor.shilling@angelsmedia.co.uk
0845 672 6000
Related News Stories
Most Read News Stories