Is Dubai property on the verge of recovery?
Friday 31st March 2017

Written by Roy Weatherby, The Overseas Investor
Dubai's property market has been in decline for a while. While it does not compare to the notorious crash of 2008, the trend has definitely been downward. Many investors are asking themselves whether they should write off the market for the time being, and many who already own properties in the emirate are thinking of cutting their losses and selling, but the latest developments suggest that recovery could be nearer than expected.
Prices had already bottomed out and stabilised in some areas, and now prominent businesses within Dubai's property industry have started to experience positive change. In particular, two of the biggest developers in the emirate have reported increases in their profits. Damac Properties, which is the second biggest listed developer in
Dubai, acknowledged "challenging market conditions," but nonetheless reported that their net profits were up. While they have not issued a detailed breakdown, analysis of existing data by third parties has suggested that the final quarter of 2016 could have seen Damac's profits grow by 1.3% compared to the previous year.
Emaar Properties, another of Dubai's largest developers, reported a significantly larger uptick in profits over the last three months of 2016. Their net profit was up by 56% for the final quarter of the year when compared to the same period of the year before. 2015's closing quarter saw Emaar bring in net profits of AED1.03 billion, but 2016's last three months saw this figure grow to AED1.61 billion. This is also much larger than the expected increase, which would have seen their profits hit AED1.32 billion according to estimates from Sico Bahrain.
Other market analysts have backed up the idea that a recovery may not be so very far away, while also highlighting the fact that this is not a favourable time for selling. Prices are currently still down as a result of the correction, and in some areas that seem to have stabilised they may well be at their lowest point of all. Adding to this, a relatively generous flow of new, high-quality, and attractively priced off-plan developments has meant that many people deciding to sell have only managed to field offers well below an asking price which already takes the results of the correction into account.
In spite of all this, rents in Dubai continue to be strong, and properties in the emirate are doing a lot to make up for their loss of value in the strong rental yields they provide. Furthermore, most forecasters agree that recovery is no more distant than a year or two away, while the encouraging profit upticks of major developers are leading some to wonder whether it will begin before the end of this year.
With Expo 2020 not far away, the several-year forecast is not merely recovery but a significant turnaround and strong performance. Most analysts and advisors, therefore, are in agreement that not only is this a poor time for investors in the emirate to sell their properties, but that there holding onto properties for the next few years will bring benefits both now, through strong rental yields, and in the future, through recovery and growth.
For more information on the Dubai property market or to browse investments in the UAE, please contact Hopwood House.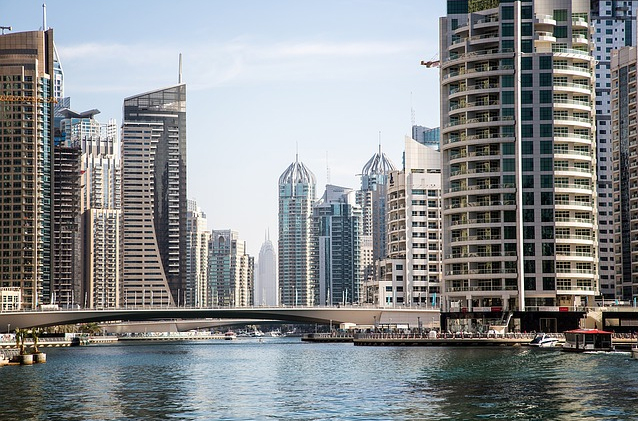 comments powered by

Disqus
Feedback:
If you have any questions or suggestions about this article or our news section, please do not hesitate to contact us.
Editorial Contact Details
-
Conor Shilling
conor.shilling@angelsmedia.co.uk
0845 672 6000
Related News Stories
Most Read News Stories