Is growth returning to the Dubai property market?
Thursday 8th September 2016

Written by Roy Weatherby, The Overseas Investor
Dubai's property market has been suffering a correction of late, albeit a decidedly gentle one, yet has managed to remain essentially stable over the past year.
Now, there are signs that the market could actually be reaching its low point for this stage of the cycle and, more importantly, getting ready to turn around and head upwards once again.
A number of key indicators provide grounds for optimism in Dubai's property market right now. Second-quarter price growth levels this year have remained steady compared to the same period in 2015, and many analysts and investors are predicting that there is a good chance the sector could enter recovery before the year is out.
Perhaps most encouraging of all is the surge in property investment seen in the emirate over the course of April and May. Through these two months, investment in Dubai real estate grew by 92% bringing the total amount spent in the sector across the first five months of the year to AED48 billion.
Investors from within the UAE provided the biggest share of investment, but international investors such as those from Saudi Arabia were also very active. The most prominent groups of investors from non-GCC nations were those from India, Pakistan, and the UK.
This large-scale increase in investment is being taken as a sign of investor confidence and trust in the Dubai market, both in general terms and in the near future. It is also being taken as a sign of mounting excitement ahead of Expo 2020, and anticipation of the raft of property and infrastructure investment that will precede the event as part of government preparations for the expo.
The event is expected to bring around 25 million visitors into the emirate, and in key areas prices are forecast to rise by as much as 50% as a result of the expo.
Dubai has not completely lost the interest of investors even during its period of correction. Thanks partly to a government that has learned well from some catastrophic crashes of the past, this correction has been a relatively mild one and Dubai has continued to be one of the world's highest-yielding cities.
Indeed, rents have proved more resilient than prices, leading yields in key areas to actually increase at times over the course of the correction. Many investors have simply seen this period as an opportunity to buy while prices are lower, though the 92% uplift in two months is still undeniably impressive and remains a distinctly positive sign.
The ValuStrat residential property price index is showing signs that the market may now have bottomed out. The rate of property value growth according to the index has been stable since July of last year and, analysing data from the Dubai Land Department, ValuStrat has also observed an increase in transaction volumes of late.
The second quarter of this year saw a 7% increase in buying and selling of villas, and growth of 14% in the volume of apartment transactions.
In terms of sentiment amongst both buyers and investors at present, ValuStrat says that the attitude is one of being "cautiously optimistic" about the prospects of a recovery within 2016.
For more information about investing in the UAE, please contact
Hopwood House
.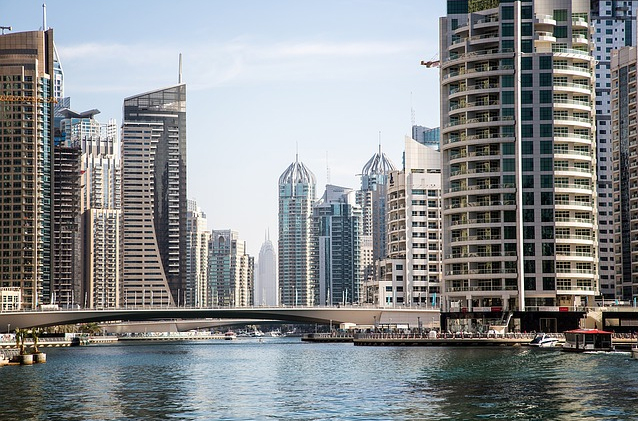 comments powered by

Disqus
Feedback:
If you have any questions or suggestions about this article or our news section, please do not hesitate to contact us.
Editorial Contact Details
-
Conor Shilling
conor.shilling@angelsmedia.co.uk
0845 672 6000
Related News Stories
Most Read News Stories