Obtaining citizenship by investment: Which countries have a Visa scheme?
Thursday 5th April 2018

Written by Mark Burns, Hopwood House
As different countries around the world look to improve the overseas investment into their property, many of them have opted to offer a citizenship by investment scheme. Although the act of offering citizenship by investment is not a very new concept, it has emerged in recent years as a very popular way to attract new investors.
Many different countries from around the world are now looking to offer their own scheme to overseas investors, offering citizenship to the investor for their financial contribution to the country. Different countries take different approaches, so for investors assessing their options, we have created a list of different countries that offer such schemes, and have outlined what their specific scheme encompasses.
Cyprus
Depending on which route you decide to take, gaining citizenship by investment in Cyprus can be rather expensive in comparison to other countries. To obtain a passport, you would need to make an investment of 2,000,000 Euros, whilst a 300,000 Euros investment would be required for a Golden Visa. The process is quick, however, and you are likely to obtain your passport in less than 6 months, and after gaining your Cypriot passport, you will then be able to live, work, study or travel throughout the EU. As you are not required to have any experience or particular skills to apply, the rate of approval is quite high and you are likely to be granted the passport that you desire.
Malta
The country of Malta has a very appealing citizenship programme, offering a large ROI to all involved. There are two routes available, including the Malta Residency Programme, of which is available at approximately 275,000 Euros, and the Malta IIP, which would be priced at approximately 900,000 Euros. The residency programme requires you to buy or rent a property within Malta and stay there for a minimum period of 12 months, and once you obtain citizenship, a Maltese passport will enable you to live, work, study or travel in 26 EU states.
Once you have citizenship, you will not need to return to the country to keep it, meaning that you can live your life with your new Malta passport, and without the need to apply for visas in 160 countries across the world. An important point to remember, however, is the fact that under the Malta IIP, only EU or EEA residents will be accepted.
Netherlands
The Netherlands offer a very simple citizenship by investment programme, of which consists of a 1.25 million Euros investment to obtain a Dutch Golden Visa, from which you can then obtain a status of permanent residency by remaining in the country for a period of at least 5 years. The only requirement of obtaining your passport is that you return to the Netherlands each year and remain there for a period of at least a few days.
St Kitts and Nevis
St Kitts and Nevis are known as the very first country to offer a citizenship by investment policy, of which was introduced in 1984. You are able to obtain your passport within 4 months, and will be free to travel without a visa to approximately 120 countries around the world, without even the requirement of returning to the St Kitts and Nevis.
There are three different routes available as part of the policy, including a $150,000 payment to the Hurricane Relief Fund, a $250,000 payment to the Social and Infrastructure Development Fund (SIDF) or a $400,000 investment into St Kitts and Nevis property.
The country operates a very light tax system, with no tax charges for inheritance, capital gains, foreign income and a number of other more standard taxes. The whole process is confidential, but you would be required to renew your passport every 10 years, as is a standard practice within St Kitts and Nevis.
United Kingdom
The United Kingdom is considered to have one of the strictest citizenship by investment policies in place, with a £2m investment needed, as well as a range of other requirements. The applicant in question must live within the UK for a minimum of 5 years before their citizenship will be granted, and at least 9 months of each year must be spent within the UK. In addition, the application should take approximately no more than 3 months to be processed, and although some individuals may be able to meet the requirements, UK citizenship by investment is more tailored towards businesses looking to expand into the UK market.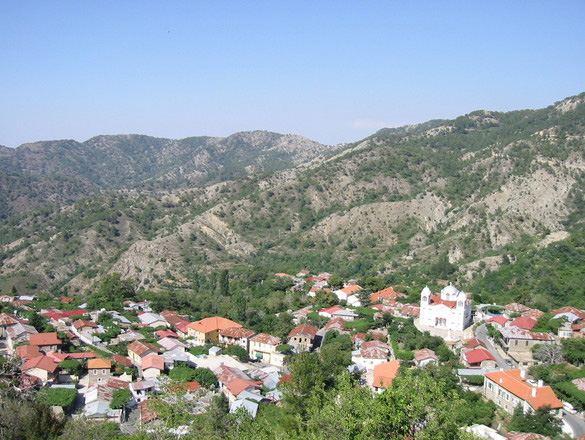 comments powered by

Disqus
Feedback:
If you have any questions or suggestions about this article or our news section, please do not hesitate to contact us.
Editorial Contact Details
-
Conor Shilling
conor.shilling@angelsmedia.co.uk
0845 672 6000
Related News Stories
Most Read News Stories