US housing market shows strong performance in 2016
Friday 24th February 2017

Written by Roy Weatherby, The Overseas Investor
The U.S. housing market put in a strong performance over 2016, with a combination of high demand, low interest rates and low supply leading to widespread price rises.
The U.S. housing market has similar dynamics to its UK counterpart
Even though the U.S. is geographically vast in comparison to the UK, it also has a much bigger population which, as in the UK, is mostly concentrated in a relatively small number of metropolitan areas. Hence, the U.S. housing market is also affected by the lack of available housing stock in key population centres. In addition to this, for most of 2016, mortgage interest rates were below 4% and there was an overall improvement in the labour market, both of which served to increase demand still further.
Almost all measured markets saw price increases
The National Association of Realtors tracks house prices in a total of 178 markets of which 158 (89%) saw an increase in the median price of a family home between Q4 2015 and Q4 2016. For the whole of 2016, 87% of markets recorded price increases when compared to the whole of 2015, which was a slight increase on the movement between 2014 and 2015 (86%) and a noticeable increase on the movement between 2013 and 2014 (75%). Almost three quarters of the 150 markets the NAR has tracked since 2005 now have sales prices at or above their previous highest levels.
Market activity varied by area
The Northeast was the only area in the U.S. to see a slight (0.2%) dip in prices when compared to Q4 2015. The Midwest, South and West all posted overall price increases when compared to the same quarter last year (5.7%, 7.9% and 7.8% respectively). In addition to increased prices, all areas, including the Northeast, saw increases in the number of sales of existing homes. These increases ranged from 5.4% in the South to 9.1% in the West. To put this information in context, it is important to be aware that the Northeast has a greater supply of housing stock when compared to the rest of the country.
The outlook for 2017
Current indications are that 2017 will see more of the same for the U.S. housing market. Outside of the Northeast there is still a major issue with housing supply. Some metropolitan areas are starting to look at more innovative ways to address this, such as the development of "micro apartments", which, as their names suggests, are housing units which are much smaller than was previously legally permitted. While it is entirely possible that these kinds of solutions will ultimately have some degree of impact on the housing market, the fact still remains that micro-dwellings have a very specific target market, namely people living alone and in couples. They do nothing to address the shortage of properties suitable for use in family homes. This means that demand is still likely to outstrip supply in metropolitan areas, all the more so if the U.S. economy continues on its current trajectory of low interest rates and high employment.
For more information or to browse a wide range of US property investments, please contact Hopwood House.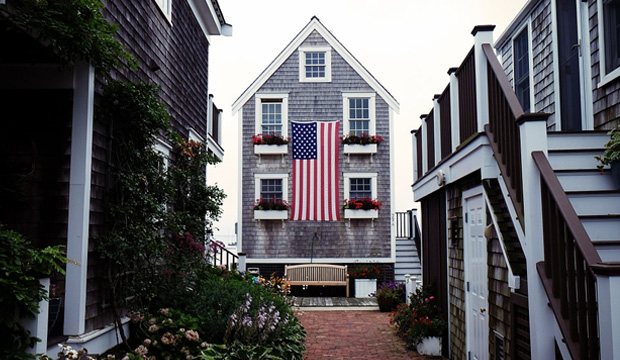 comments powered by

Disqus
Feedback:
If you have any questions or suggestions about this article or our news section, please do not hesitate to contact us.
Editorial Contact Details
-
Conor Shilling
conor.shilling@angelsmedia.co.uk
0845 672 6000
Related News Stories
Most Read News Stories