Why Italian property is still attractive in 2016
Monday 29th February 2016

Written by Roy Weatherby, The Overseas Investor
It seems as though the economy in Italy is slowly recovering and the predictions state that the economy is likely to grow this year and next year with the central bank also feeling optimistic.
During 2015, property prices fell by more than 3% in Italy but the recent recover could see things change for the better. It is likely that people are going to be in the market for property once again as confidence grows. Unemployment is decreasing and by 2017 it is expected to fall below 11% across the country for the first time in a while.
However, when the economy in Italy is discussed there is an issue – the divide between the north and south. This is an age old divide that comes stepped in problems. When it comes to investment it seems as though the best places to invest are in the north.
This is not what Italy is about as property is not bought to make money but it is purchased to make the most of their laid back lifestyle and climate as well as its style and class.
The Hotspots Index for Q4 from the Move Channel has stated that Rome is still the most searched for location in the world and it has remained in this position for three quarters consecutively. So, with its dodgy economy and unreliability, people are still lured in by Italy ahead of other countries such as Spain, Cyprus and Greece.
Buyers from overseas who are looking to purchase in Italy have to act cautiously because there is more to Italy which means that opportunities are aplenty and they can be found beyond the capital Rome.
The regions that are promising investment areas are those in between the north and south. Tuscany is well-known by those from the UK but there are other areas that are not explored as much such as Abruzzo. The area offers amazing scenery and a real character with low property prices.
A town house in Abruzzo, located in a medieval village with spectacular views, that has been completely restored can be bought for £21,000 which is less than a family car.
Abruzzo is a relatively unknown place which means there are very few tourists but the region is littered with medieval villages and hamlets. It has grown in popularity and has now become the third most requested Italian region to invest in behind Puglia and Tuscany.
For those considering purchasing a property in Italy during 2016 should look to purchase as soon as possible so that they get the best prices. The forecast from the Bank of Italy has stated that the gross domestic product is likely to improve thanks to a rise in domestic demand.
This could lead to a steady increase in the price of property in those areas that are more popular within the county by the end of the year. The exchange rate is also good which makes now the perfect time to invest in a property in Italy.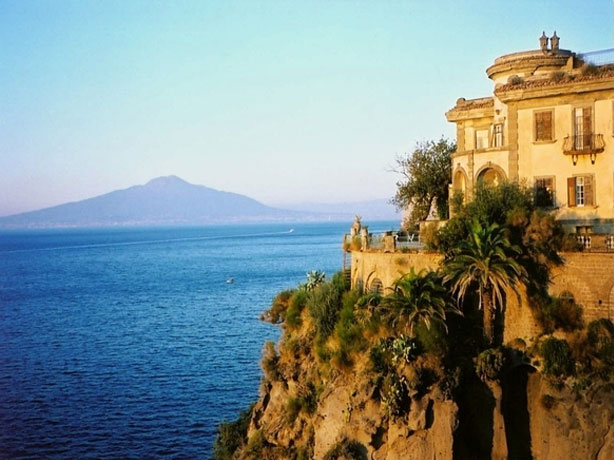 comments powered by

Disqus
Feedback:
If you have any questions or suggestions about this article or our news section, please do not hesitate to contact us.
Editorial Contact Details
-
Conor Shilling
conor.shilling@angelsmedia.co.uk
0845 672 6000
Related News Stories
Most Read News Stories