Why Sharjah should be your next overseas investment location
Monday 4th June 2018

Written by Mark Burns, Hopwood House
Sharjah is the third largest city in the UAE, and is situated next to the more commonly known city of Dubai. Sharjah is known as the cultural capital of the UAE, boasting a number of different shopping malls, universities, museums, parks and stunning modern buildings, all contributing to a lively and exciting city. Much differently to other areas of the UAE, Sharjah refuses to give foreigners a residency visa, and instead provides them with a sort of investment contract, allowing them to invest in the property for a maximum of 99 years.
Sharjah is Experiencing Incredible Development
Sharjah as a city has experienced incredible development in recent years, with many new projects having been announced. One of the most notable projects in the city is the Sharjah Waterfront City, which is set to house 200,000 people across 10 natural islands that are to be connected by canals and bridges. Such projects have been announced following the decision to open up the property market to non-GCC nationals, allowing the city to develop on a bigger and better scale.
One of the main reasons that investors are looking towards Sharjah is that it is considered to be very much a hidden gem in the UAE, offering a fantastic alternative to Dubai. It is estimated that, for similar properties, Sharjah's residential property prices are 30-40% lower than that of Dubai, despite being located beside it. This has piqued the interest of investors and developers alike, encouraging them to capitalise on a market that had previously been untouched by non-GCC nationals, of which has led to the mass introduction of new projects in the city.
Why Invest in Sharjah?
As well as providing a more profitable alternative to Dubai despite the close proximity and similar product quality, Sharjah offers much more as a city than people may think. Sharjah has long been popular with Asian and Arab nationals, with a family-friendly community and the general low cost of living providing an excellent home to them. People looking to move to the area are aware of exactly what it has to offer and just what it can provide them with, helping it to become a continuously more popular place to live.
Sharjah is also an area that is increasing in popularity amongst both potential residents and global tourists with families in particular, opening the door to holiday home investments right across the city. With the fact that Sharjah is much cheaper than Dubai, combined with the Government's diversification and growth initiatives and the city's general increasing popularity, it may well prove to be enough to shift a large proportion of the focus over to Dubai's neighbour.
The two cities are very different propositions; Dubai has a reputation for creativity and innovation and is a prime example of modern powerhouse. Sharjah on the other hand, preserves tradition and respects its Arabic routes. Whilst the Dubai market is a mature one, Sharjah is a developing market that has been largely ignored until now, with major renovations to the road networks helping to drive tourism and improving the connection between Sharjah and Dubai, which is sure to have a positive impact on the Sharjah housing market and its investment potential.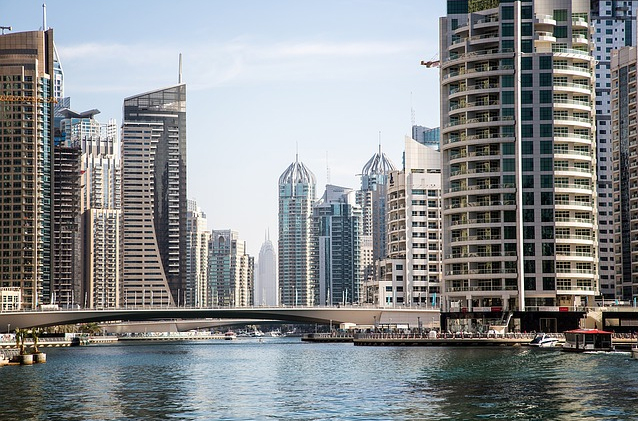 comments powered by

Disqus
Feedback:
If you have any questions or suggestions about this article or our news section, please do not hesitate to contact us.
Editorial Contact Details
-
Conor Shilling
conor.shilling@angelsmedia.co.uk
0845 672 6000
Related News Stories
Most Read News Stories